One Super Easy Way to Encourage Yourself
Sometimes life is overbearing, isn't it? I know you know what I'm talking about. On Monday night, I posted this personal explanation:
Almost every day for the past two weeks, someone in the community has asked me about Taylor and told me they are praying for her. Friday at Sam's. Yesterday at church. Today in the nail salon (of all places!) And it's really hard to explain Taylor, because with MPS, the disease is slowly degenerative. We've seen a lot of changes in the last year and her quality of life has dwindled. The road marked with suffering is a hard, hard place to walk. In between the slow feedings and weakness, the quiet and still, we have a bustling bunch of kiddos who still need their mama and daddy and life is full and wonderful. We all hold tight to the fact that Taylor is in the Lord's hands. He is the One who gives her breath, for which we praise Him, and he will greet her at the last breath. This tightrope walk of mingled joy and sadness is almost too much for this mama's heart to bear. I've always taken comfort in the fact that my mama will also greet Taylor at Heaven's gates. And yesterday for the first time, the Lord whispered to my heart, "She has a sibling here too you know." And I wept at the beautiful thought of Taylor meeting her brother or sister for the first time. A sibling who didn't see her earthly limitations with physical eyes, but will only see Taylor as perfect and whole. Thank you for your kindness. For not being afraid to ask. For telling me you are praying because you really don't know what else to say. And trust me, that is perfect. Because I see your hearts and know that we are loved.
So the truth is that life is not always easy, is it? But earlier this month, I reminded myself of this one little secret. One super easy way to encourage myself. Are you ready?
Encourage someone else.
Now what's interesting is that while I was working yesterday afternoon, before I could even start my encouragement strategy, this beautiful bouquet was delivered. But I honestly think the Lord knew that I was already determined to encourage someone else.
It's CRAZY what happens when you step out of the hard and focus on someone else. Last night I determined my first mode of business today after my morning chores would be an encouragement mission.
I told my husband a couple weeks ago about two couples the Lord had placed on my heart. These two couples are in ministry and make modest incomes. They serve our family through our local church and we love both of them to pieces. But I haven't told them lately how thankful I am for them and this card expressed exactly what I wanted to say. So I snatched it up and scribbled inside.
Then my girls helped me find a little ribbon to tie our bundles together. Nothing super fancy, just a quick simple leftover from another project.
And my youngest and I headed out to drop off our two little bundles. I can't tell you how fun it was and how joy-filled my heart felt once we returned home.
I just wanted to share my experience with you so you could try this little experiment for yourself. Living for Christ and others is the best way to live! In this case, I loved the opportunity to return the blessing to folks who have served our church and family so faithfully!
If you'd like to take part in the #ReturnTheBlessing venture to remind your minister or youth pastor or Sunday school teacher that you are thankful for them, then you should check out Dayspring's Return the Blessing campaign!
Therefore encourage one another and build one another up, just as you are doing. I Thess. 5:11
By his grace,
Rachel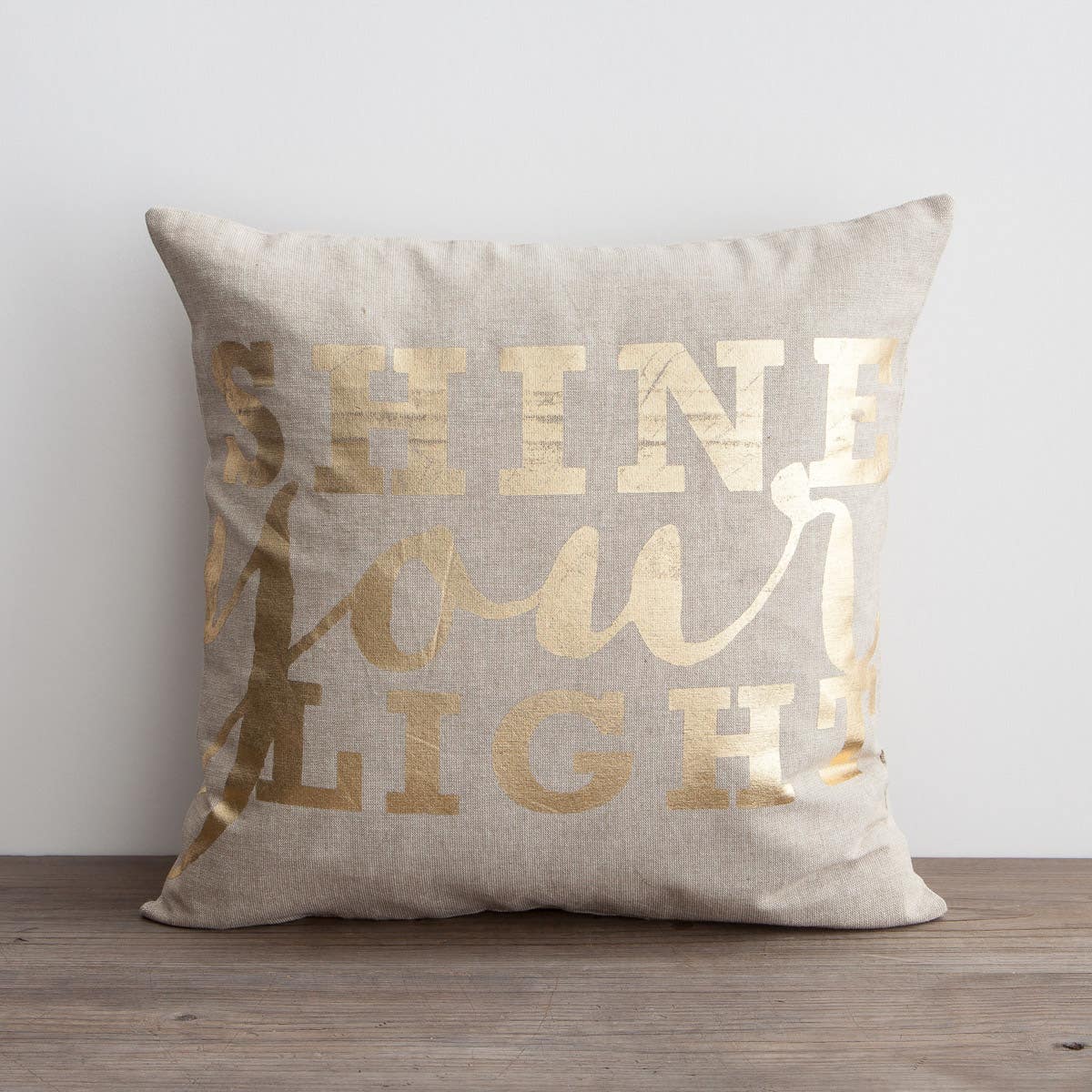 Everlasting Light – Shine Your Light – Pillow Cover
from: DaySpring Cards Inc